Pollen Press Presser, Press Force Up to 1 Ton, MB-1T (Not including Pre-Press Mold)
Regular price
$79.90 USD
Sale price
$69.90 USD
Unit price
per
Sale
Sold out
DESIGN FOR YOUR PRE-PRESS MOLD: Pairs Well With 2X4'' Pre-Press Mold(2X4.5'' Filter Bags), or Those Molds No Longer than 4.3''.

SOLID STRUCTURE: Made of Stainless Steel that Can Last a Long Time.

EFFICIENT & BUDGET FRIENDLY: People Tend to Use an Arbor Press to Press Their Pre-Press Mold, But Now You Can Use Our Mb-1T Which can Apply 1 Ton of Force with Low Cost and Compact Design.

COMES WITH 2 STEEL HOLDERS: Screw the Gadget On Top of A Board or Your Table, Then You Can Save Some Labor on Your Whole Extractions Process.

PACKAGE INCLUDES: MB-1T *1; PET Sheet*2; Steel Holder*2
Dimensions

8.26 x 8.07 x 8.07 inches
Return Police

Mogobe provides 30 days refund & 365 days replacement.

Return Policy:

Mogobe will offer a full refund on all orders within 30 days you receive from our site. We will provide a prepaid return label if the issue is related to us. We don't mind the conditions different from your return item as long as the damage is reasonable, including the original package missing or parts missing. You will receive a refund within 3 business days upon us receiving the returned product. There will be no "restocking fee" charge. 


Warranty Policy: 

Mogobe offers 365 days replacement warranty. You will be responsible for paying the shipping costs. For those customers who exceed 365 days replacement window, we are happy to help by providing guidance and parts you may need. We will charge the components for a minimal cost. We try our best to build a trusted brand; we will serve you within or without the above "policy." 
Q&A

Q: What is the ideal size of pre press mold to fit with MB-1T?
A: Pairs Well With 2'X4'' Pre-Press Mold(2X4.5'' Filter Bags), or Those Molds No Longer than 4.3''

Q: What are the Steel Holders for?
A: Screw the Gadget On Top of A Board or Your Table, Then You Can Save Some Labor on Your Whole Extractions Process.

Q: What is this Pollen Press Machine made of?
A: Made of Stainless Steel that Can Last a Long Time. It is also anodized into gray color so it has a smooth surface.

Q: How to use Mogobe Pre Press Mold Presser(Mb-1t)?
A: 1. Prepare your material and put it in the pre press mold.
2. Put a NON-STICK PET sheet to help load and unload the material.
3. Put the solid rectangular mold back.
4. Put a NON-STICK Pet sheet again.
5. Put the pre press mold in Mogobe "Pre-Press Mold Presser".
6. Lowering T-Handle by spinning and applying any pressure as you need.
*Notes: You Can Save Some Labor on Your Whole Extractions Process by screwing the Gadget on top of any board with 2 steel holders.
Share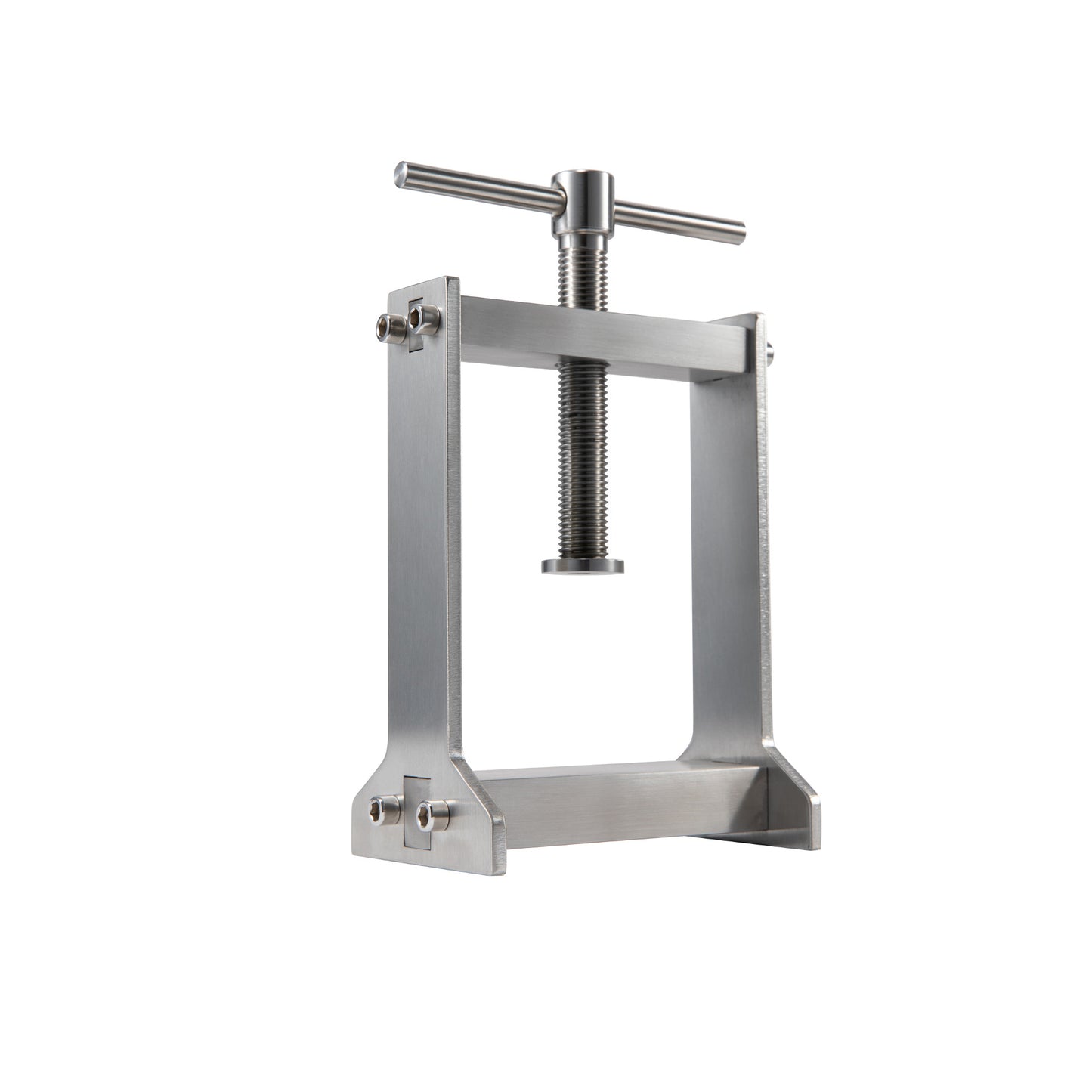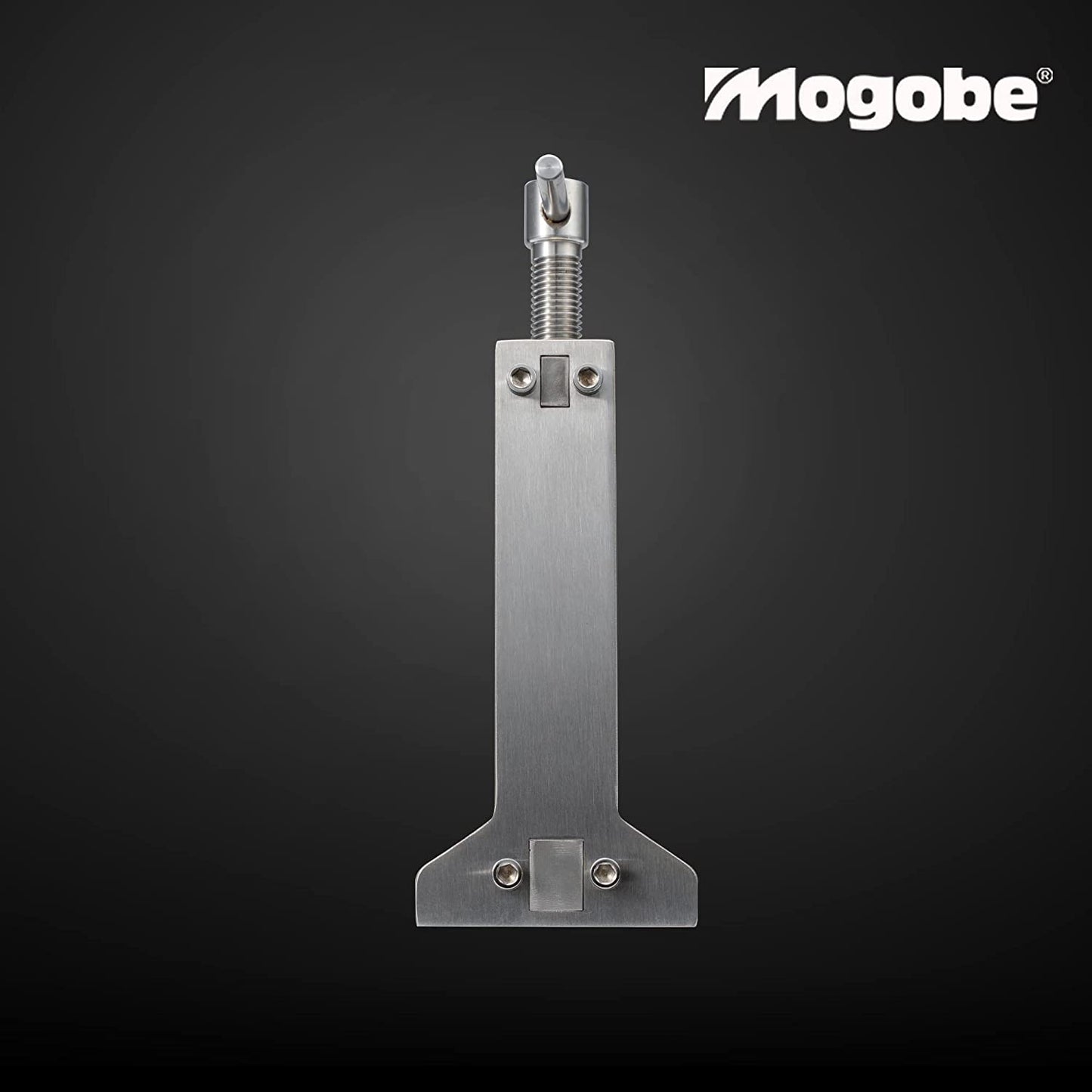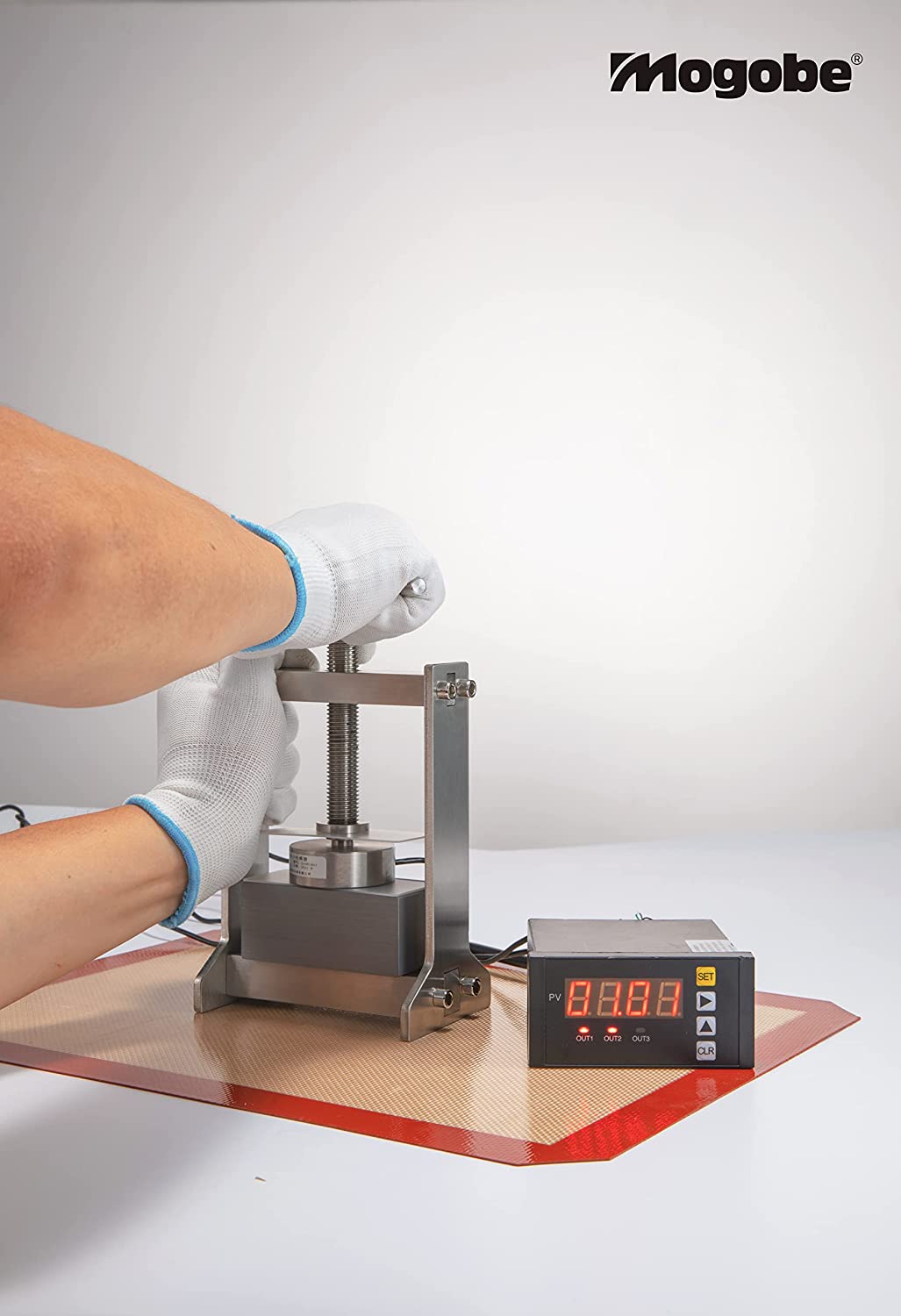 I've used this for a few different molds. Works great. No issues.
Not what I was looking for. My fault. I would like to return if I could.
Great resin press
Nice job guys On well-made resin press it was invaluable to me
Game Changer!
Been looking for something like this for a while. There is 1 other device like this available right now & I went with this model/ brand because of the Price & payment method. I will be recommending it to friends for there pre-press need's.